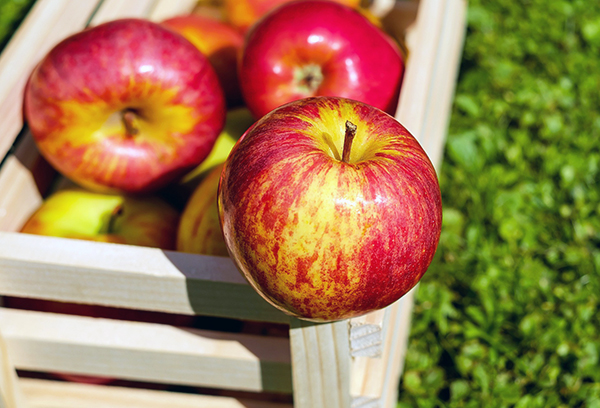 Apple polyphenol supplements shown to alleviate UV-induced skin damage
25.06.2020
Apple polyphenols (AP) and their major active compounds, procyanidins have several health benefits, particularly for ultraviolet (UV)-damaged skin according to a team of Japanese scientists. 
In an Asahi Breweries-funded study, the team found that an AP extract ApplePhenon prevented UV irradiation-induced skin pigmentation although a dose-dependent link could not be determined.
In this study, the oral administration of ApplePhenon was effective in inhibiting pigmentation by UV irradiation. This is the second clinical study showing that this extract may be effective as a complementary support for healthy skin.
Dietary supplementation with vitamins, carotenoids, and phytochemicals such as polyphenols are linked to improvements in skin condition with astaxanthin said to reduce UV-induced moisture loss in humans.
In a similar vein, polyphenols are used as compounds in cosmetic applications and are abundantly found in foods including fruits, vegetables, nuts, seeds, and bark, and beverages including red wine and cocoa.
Apples are considered an important source of procyanidins in the human diet. 
Study details and mechanisms of action
For more information on the study and the mechanisms of action, click here.
---
Source : Apple polyphenol supplements shown to alleviate UV-induced skin damage, Will Chu, Nutraingredients.com - 18.06.2020