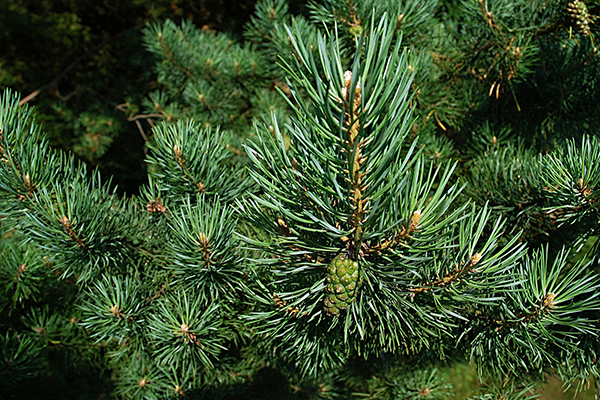 Turning pine needles into cosmetics
01.10.2021
Nicolas Blaser had an idea after wandering through the Alpine forests. This entrepreneur, who has 15 years of forestry experience behind him, decided to give a second life to the branches and needles of the conifers of Isère and Savoie (France).
With his partner, a pharmacist, they have created a range of 22 phytotherapy, aromatherapy and organic nutrition products from the waste products of the forestry industry.
Based in Veurey-Voroize (Isère), the company Enea Sens, as it is called, is thus completing its first year of operation, after a launch in March 2020. A first year that has allowed Nicolas Blaser to find and develop the loyalty of his partners, such as the Distillery of the 4 valleys, in Die (Drôme), which extracts the oils from the recovered raw material.
Cosmetics and aromatherapy
"We work with the machines and staff who work in forestry to recover branches in the various forests and then grind them before distilling them in Die, by vapo-distillation," explains Nicolas Blaser.
The Rhone-Alpes species (spruce and fir in particular) contain active principles that are interesting from a cosmetic and food point of view, but also for aromatherapy. 
However, yields are very low, around one kilo per tonne. The precious essence is then taken from Annecy (Haute-Savoie) to the Rumilly factory, which manufactures the finished product.
"We buy their know-how but we have our own recipes and we supply the labels and packaging," explains Nicolas Blaser.
Short circuit
As for the distillation waste, it is sent to the Biomax plant in Grenoble and is used to heat the water in the urban area. "We're on a very circular model," says Nicolas Blaser, who is keen to present an environmentally friendly business with the least possible impact.
"We are signatories of charters for the respect of the environment such as the 1% for the planet," continues the entrepreneur.
The products, cosmetics, food and aromatherapy, are available in major organic retailers and pharmacies. He can already boast 80 points of sale and 250,000 euros in turnover for a year 2020 under Covid and cut by one quarter.
---
Source : Près de Grenoble. Une entreprise transforme les aiguilles de sapin en cosmétiques - ActuGrenoble, March 3rd, 2021.