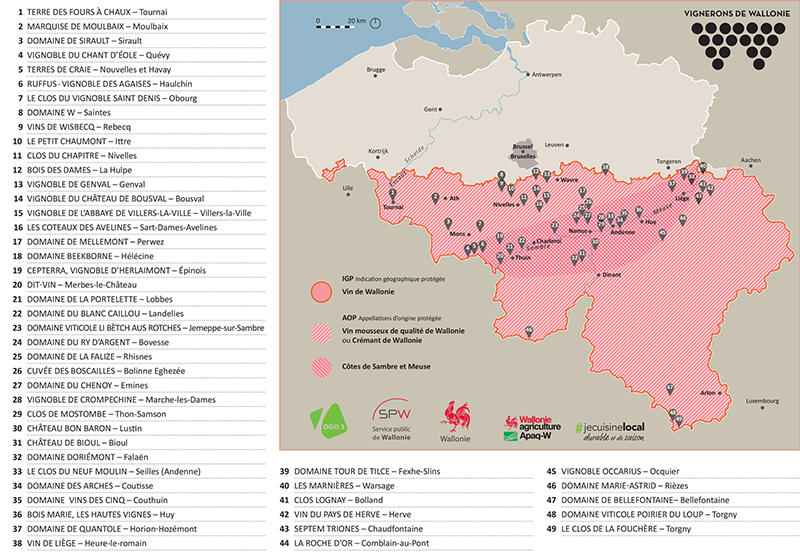 Vineyards of Wallonia
10.09.2020
AgriWasteValue is a crossborder project (France, Germany, Belgium, Luxemburg, the Netherlands) and this transnational cooperation aims to open up new ways of recycling residues from the agricultural, viticulture and arboriculture sectors of these regions. 
Focus on the vineyards of Wallonia
One of the sectors on which the project is focusing is viticulture. The AgriWasteValue team has been working on contacting different walloon vineyards owners to know what amount of triming residues they have each year. This estimation allows to know the potential number of ecoextractions of molecules of interest. Indeed, vines are very interesting for the cosmetics and nutraceutical sectors because it contains, among others, resveratrol, a powerful known antioxidant. 
Discover the map of the association Vignerons de Wallonie, where all its members are repertoried. A good way to know where the raw material is located 👇