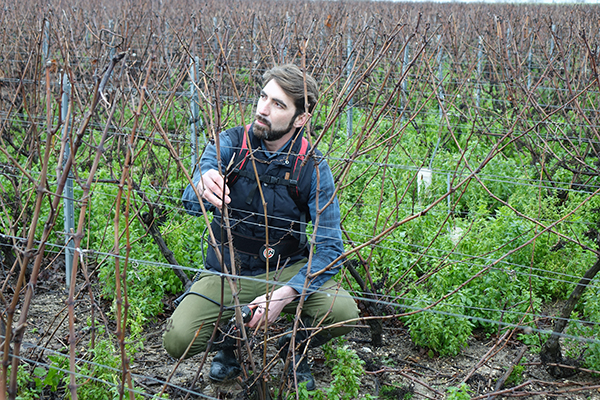 Viticulture, a novelty in the panorama of studies in Belgium
28.05.2021
Winegrowing is developing in Belgium, or rather redeveloping. New varieties adapted to its climatic conditions, opportunity for agricultural diversification, many reasons are favourable to this revival.
The number of vineyards in Belgium has been increasing steadily over the last ten years (which means an increase in vineyard residues for the extraction of molecules of interest!) and the sector is becoming more professional.
If in the past the winegrowers were mainly enlightened amateurs, today large structures are sometimes built on several hectares and produce quality wines. Some Belgian wines regularly win prizes in international competitions. 
Belgian winegrowers : a need for education
A new profession is emerging in Belgium, that of winegrower, behind which lie several facets: knowing how to cultivate vines, knowing how to transform grapes into wine, knowing how to manage a business, knowing how to market its products... 
It became important to integrate the teaching of viticulture into the curriculum of agronomy students in the Belgian context. This is why the Haute Ecole Provinciale de Hainaut Condorcet is the first and only higher education structure to date to have followed suit. 
The proposed training gives students a basic knowledge base in agronomy (on plants, soils, ecology, etc.) oriented in the second and third years towards agribusiness and biotechnology. They will also learn about food processing, fermentation, food chemistry, etc., which can also be used in other sectors (e.g. breweries). In addition to this general training, the "Wine-making techniques" option develops two specific aspects to train future multi-skilled professionals both in the vineyard and in the cellar: the description of the vines and the management of the vineyard (viticulture) as well as the transformation of the harvest according to the different fermentation processes (vinification).
In addition, students will be required to carry out work placements in Belgian (or foreign) vineyards to cover all activities at different times of the year: maintenance and monitoring of the vineyard (summer period), monitoring of fermentations (autumn period), pruning of the vineyard (winter period).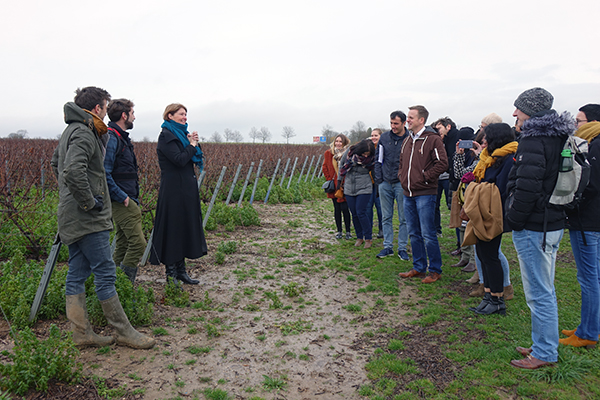 ---
Source : translation of the article - La viticulture, une nouveauté dans le panorama des études en Belgique, Le Sillon Belge, 6 mai 2021.